Looking for a mechanic that's reasonably priced but also good? Rather than driving into the first shop you see, follow these tips to help you choose the best option around.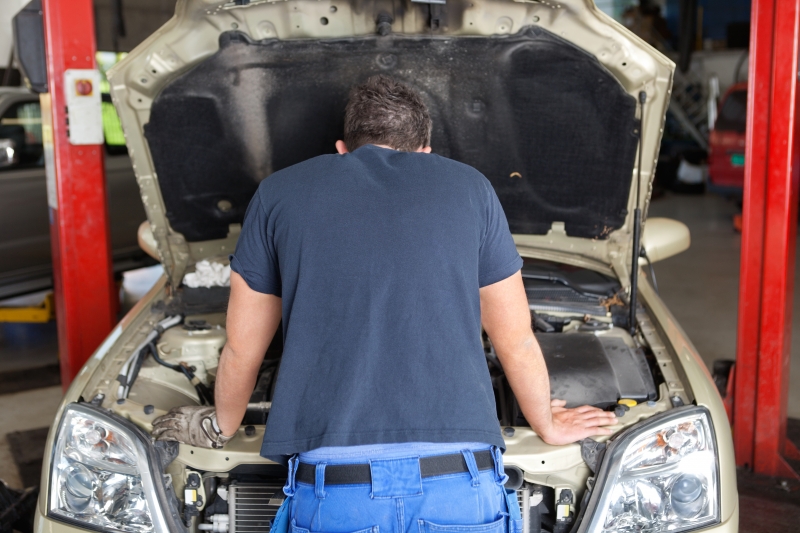 Look for a Clean Record
Perhaps the easiest, best way to find a good mechanic is to get a recommendation from friends or family members who have already worked with that person before. However, if that's not an option, the next best thing might be the BBB (Better Business Bureau).Simply go to the site and search for the shop's name. If there are complaints listed, go through them — a complaint about delays finishing up a job is not the same as a complaint about being overcharged or receiving poor service.
Ask About Education and Certifications
There's technically only one reliable certification for mechanics, offered by ASE (National Institute of Automotive Service Excellence). ASE requires mechanics to have a minimum of two years experience before they can take their certification exam.If the mechanic is not ASE-certified, ask about his education background and affiliations. For example, mechanic shops can become AAA Approved Auto Repair (AAR)certified. This means the shop has been pre-screened by AAA and provides high-quality service and top-of-the-line performance.
Find Out How Involved You Can Be in the Process
You want a mechanic who's willing to answer your questions and show you the problem before they charge you to fix it. Professional mechanics won't charge you for extra services without consulting you first and making sure you agree to those charges.Another thing to inquiry about? Warranties. While no mechanic is going to give you an unlimited warranty on a repair they do (after all, things do break again), you want somebody who will stand for their work and take responsibility if something goes wrong within a reasonable amount of time.